A Voice for the Voiceless
Beyond the natural beauty of the Havasupai region of the Grand Canyon, there is an ugly truth. For more than four decades, countless pack horses and mules in the canyon have been neglected and abused by certain violent individuals. From the scale of abuse that has been documented, it is clear that this is a chronic and systemic problem within the Supai nation. Whether due to lack of resources or willful disregard, SAVE pledges to do all we can to address this problem. We pledge to be a voice for the animals.
Read the words of tourists who have witnessed mistreatment of the pack animals at Supai.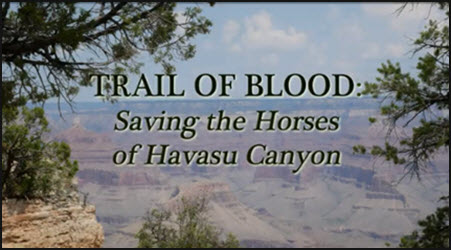 Watch SAVE's compelling short film about the ongoing plight of the pack animals of Havasu Canyon.
Stay updated on - and share - the latest news items, tourist photos, and calls for action.

The mission of SAVE is to end the starvation and abuse of the pack animals on the Havasupai reservation; to elevate these animals to their rightful place in the Havasupai culture and all cultures as sentient beings that deserve compassionate care and respect for their service to human beings.